Outwell's Contour range have a unique variable filling design which allows them to be used in a wide range of temperatures. An integrated but removable pillow and two layer construction makes them a great option for family camping.
INTERNAL POCKET
Valuables Stash Out Of Sight
The internal stash pocket is ideal for keeping your wallet or keys close at hand.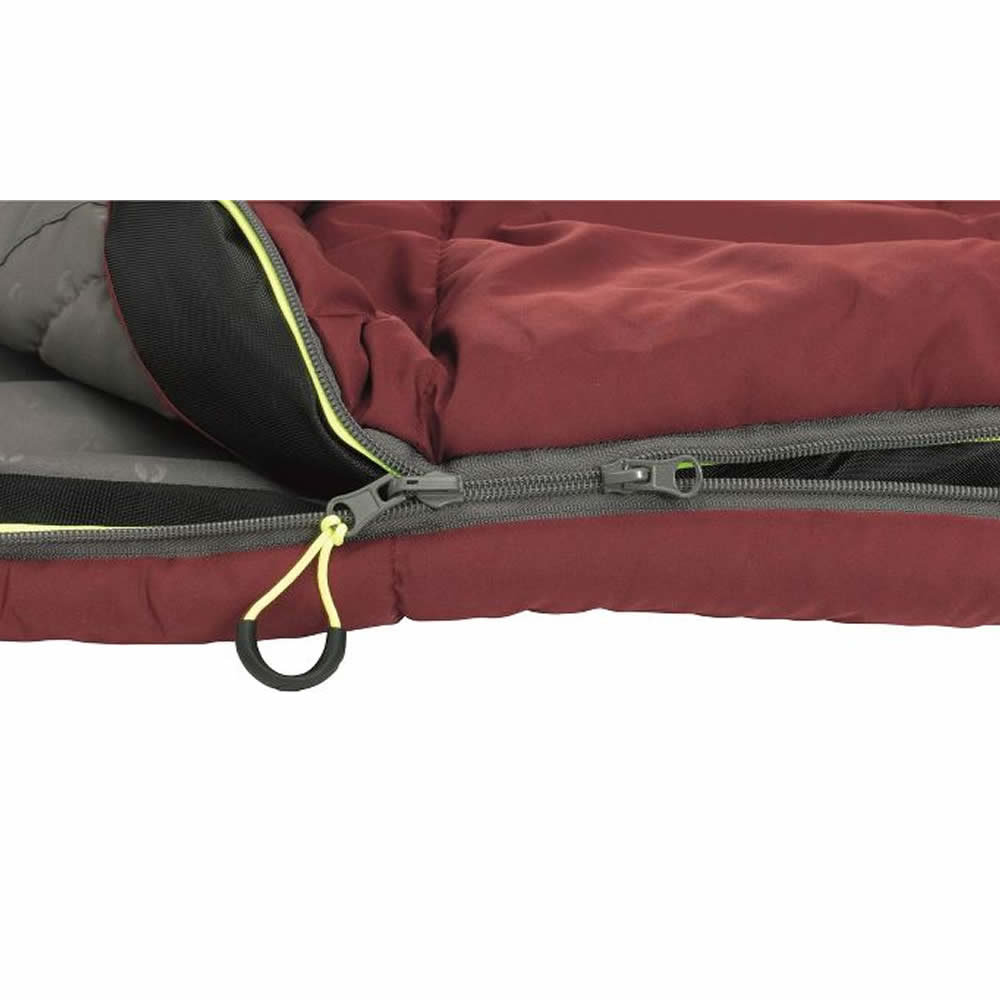 DUAL SEASON DESIGN
Flip Over For Different Temperatures
The top of this sleeping bag has a double layer of insulation whereas the bottom has a single layer. So in warmer weather simply flip over and sleep with the single layer on top. With the cold side up it has a comfort temperature of 3 degrees but 15 with the warm side up!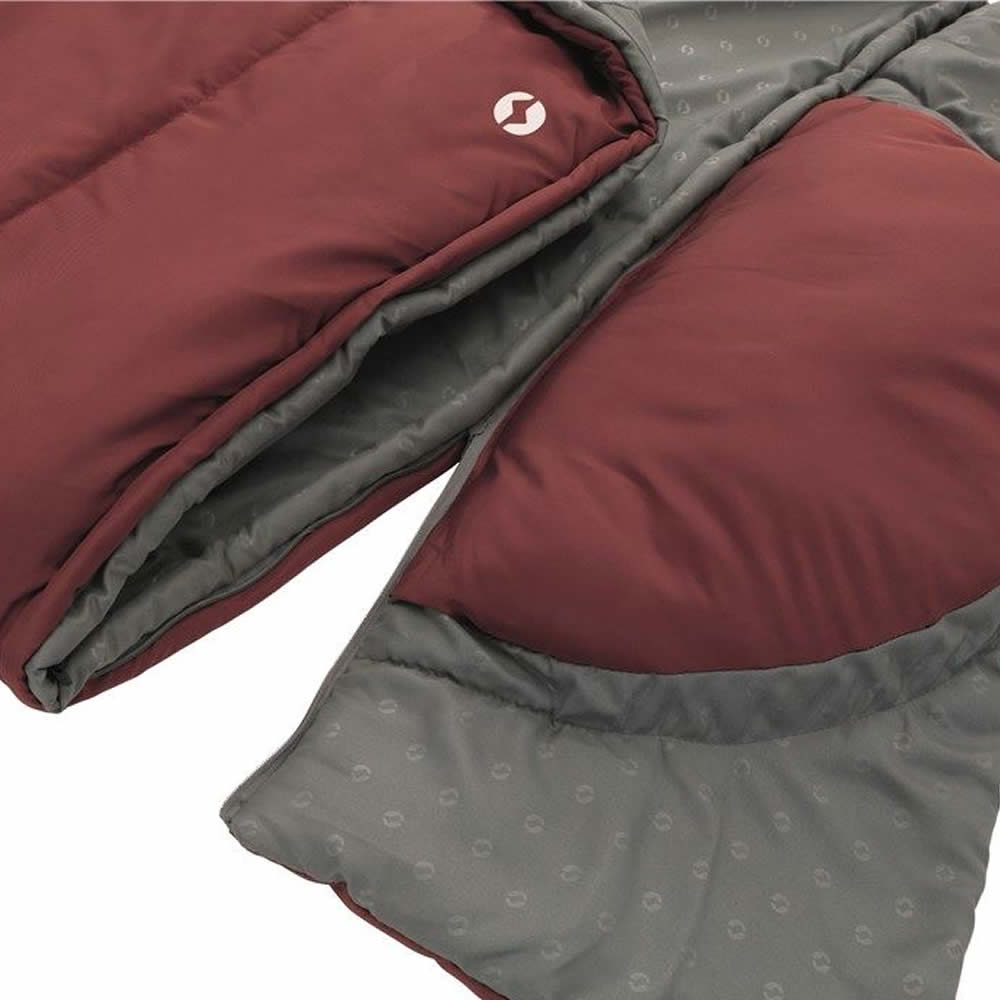 ZIP OFF PILLOW
Optional Pillow For Simple Camping
The integrated pillow offers simple packing when you head off but can optionally be removed when you don't need it.
FULL LENGTH OPENING
Create a Blanket When Needed
For that at home feel the Contour Lux zips out into a duvet.